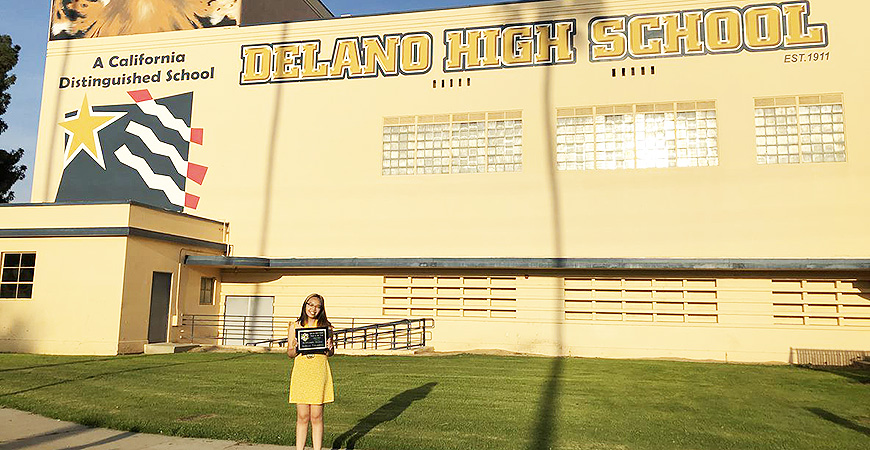 UC Merced is highlighting incoming first-year students for fall 2022 — a dynamic, diverse and accomplished cohort of new Bobcats.
It's no surprise Joselle Talabong was named Student of the Year from Delano High School. In addition to her academic prowess, the incoming first-year student participated in many extracurricular activities, including the United Filipino Organization, Chamber Choir, Service Club, Hallyu Club, Dance Team and student leadership.
As president of the Service Club, she helped connect members to community service events such as the Celebration of Larry Itliong — a Filipino-American labor activist known for his courageous efforts fighting for farm workers' rights during the Delano Grape Strike in 1965.
Talabong, a Delano native, will major in applied mathematics with an emphasis in computational and data sciences at UC Merced.
Her future career aspirations are to find a job that allows her "to solve important societal issues such as homelessness and drug addiction by utilizing my mathematical and computational skills."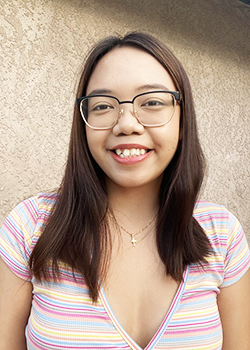 As for her reasons for selecting UC Merced, she said the campus provided the best financial aid package, making it accessible to her.
"The school offers a lot of financial help I aim to take advantage of as a first-generation student from a low-income background," she said. "Also, the campus scenery is beautiful, and I am excited to attend a new college with great potential for growth."
Talabong received a UC Regents Scholarship, the most prestigious scholarship awarded by the UC to first-year or transfer students with outstanding academic records and personal achievements.
All students who apply to UC Merced are considered for the scholarship regardless of financial need. Regents Scholarships are awarded to incoming first-year students for up to four years and transfer students for up to two years if they maintain their academic success.
She was also awarded the Central California Asian Pacific Women Scholarship.
"As a Filipina American daughter and first-generation student, I am excited to embark on my journey of higher education. I aim to stay focused on my academics while also enriching my experience by partaking in research, internships, community service, etc.," Talabong said.